INDUSTRIAL POWDER HANDLING SYSTEMS
HiWay manufacture and set up conveying and distribution systems that have been developed to work with different kinds of materials, such as abrasive, toxic, explosive and high temperature products. The working principle consists of dragging and sucking the product inside the tube for the effect of high speed. The conveying of the product is due to moulded plastic discs onto a steel cable or chain.
HiWay Aero-Mechanical Conveyors

HiWay aero-mechanical conveying systems are designed to handle a wide variety of powders, granular products and bulk material. The system is a high speed cable and disc conveyor made up of two or more special housings connected by tubes and fitted with particular sprockets, which turn the rope passing it on to the conveying tube.
HIWAY BIG BAG UNLOADING STATION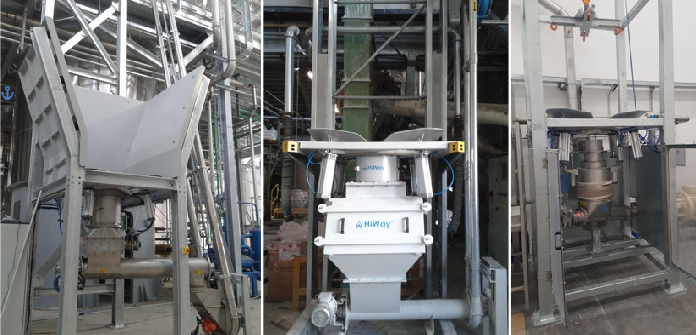 Hiway big-bag unloading station (FIBC) are design to unload bigbag in several sizes in a safe way and to contain dust and powder dispersion in the working site, taking care to the work environment. Those equipment are made in strong supporting structure to carry the heaviness of the big-bags, the big-bags are charged by forklift thru dedicated lifting frame or by means lifting hoist
HiWay Mechanical Conveyors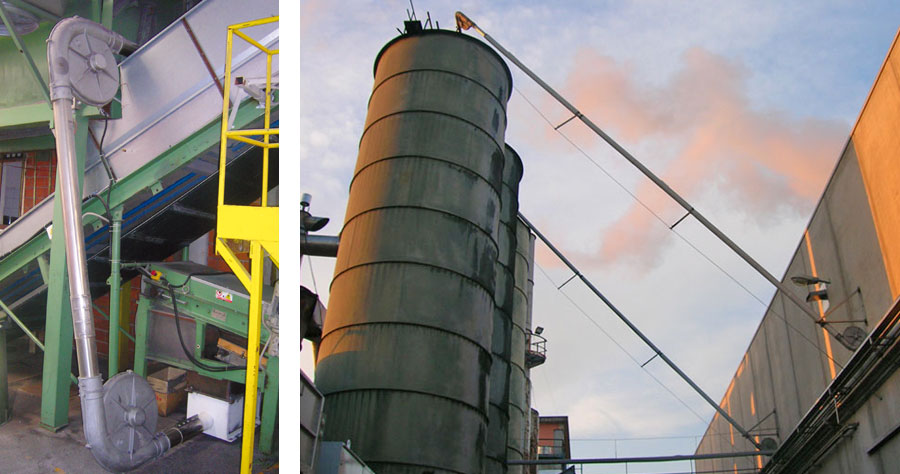 HiWay distribution conveyors are designed to convey and distribute a wide variety of powders and granulate products to multiple outlets of the circuit. They consist of special housings linked by tubes, through which a cable or chain fitted with plastic discs runs.
HIWAY SCREW CONVEYORS AND FEEDERS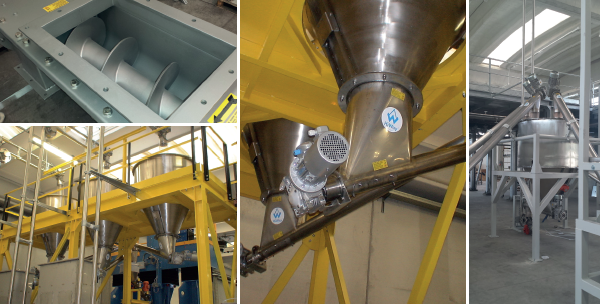 Hiway designs and manufactures screw conveyors and screw feeders with continuous helicoid screw flighting, that are used to convey several bulk materials in granular or powder form, for industry applications.